Message Center
Please Pardon our Appearance
Please pardon our appearance while we expand to be able to serve you better.
From the Gallery
Mourning our loss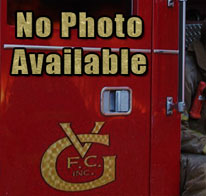 We are mourning the loss of a wonderful person and a member of our Ladies Auxiliary, Christine Bare. A memorial service will be held at 2 p.m., Friday, May 30, at Delaware Veterans Memorial......
MVC
Conaway Rd
Gumboro VFC along with Medic 103 and Trooper 2 was dispatched for a motor vehicle accident involving 1 vehicle overturned. One patient was transported to Nanticoke Memorial Hospita l.......
Fire Statistics
Jan:
4
July
0
Feb:
3
Aug:
0
Mar:
0
Sept:
0
Apr:
0
Oct:
0
May:
0
Nov:
0
June:
0
Dec:
0
Year to Date: -

7

2013 -

81
EMS Statistics
Jan:
23
July
0
Feb:
14
Aug:
0
Mar:
0
Sept:
0
Apr:
0
Oct:
0
May:
0
Nov:
0
June:
0
Dec:
0
Year to Date: -

37

2013 -

255